Higher Christian Education
Education that matters most. That's what we offer at Tennessee Bible College. We are a Christian college in the beautiful countryside of Cookeville, TN. Our mission is to train sound Gospel preachers and Christian workers.
Whether you attend classes on campus or are enrolled in our Online College, you'll be challenged spiritually. For Undergraduates, we offer a Two-Year Preaching Diploma and a Bachelor's Degree in Religious Education. For Graduate students, we offer a Master's Degree and a Doctorate Degree in Theology.
Sign up for the TBC Newsletter!
Christian College in Cookeville, TN
We're here to help! Call with any questions or to schedule a visit!
Ready to apply? Just fill out an application, have your transcripts sent to us, and we'll take it from there!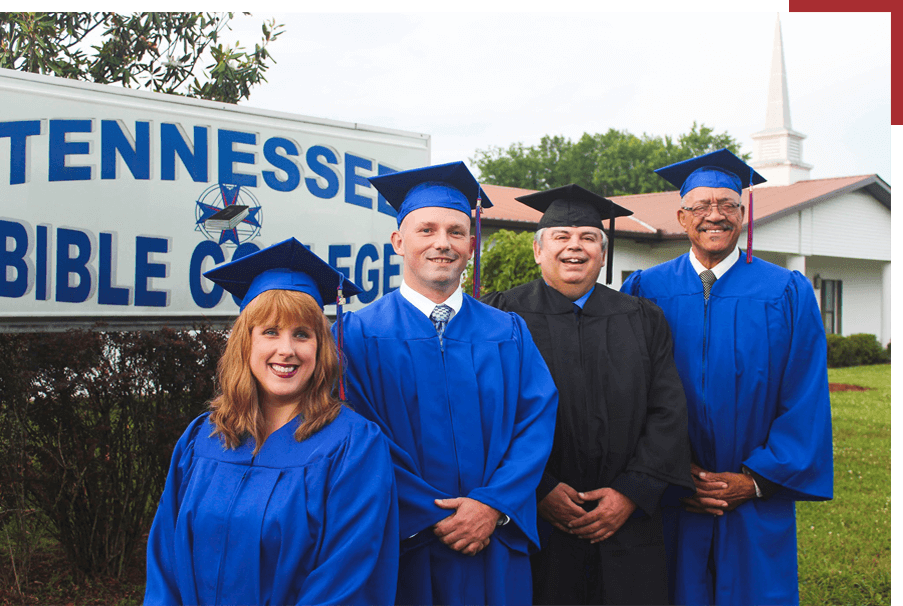 Biblically Focused Academics
We see the Bible as not just another book, but The Book. A pure and fascinating study of God's Word awaits you.  We offer a variety of courses in Christian evidences, ministry, church history, Greek, Hebrew, and contemporary perspectives. You'll gain practical guidance from our experienced faculty and become part of a close-knit community. You'll feel that invaluable connection from anywhere in the world.
There are not many opportunities like this in our area. 
read more
Tennessee Bible College is authorized for operation as a postsecondary educational institution by the Tennessee Higher Education Commission.
To view detailed job placement and graduation information on the programs offered by Tennessee Bible College, please visit here.